Box Tops for Education
http://www.boxtops4education.com/
Thanks for your help in our Fall Box Top Contest.
Start saving now for the January contest. It will run January 8th--February 1st!!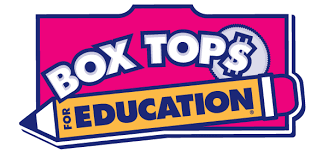 Tervis Tumbler Fundraiser
1/24--2/12
Each class that has 10 or more students participate will receive a stainless steel tumbler.
Students that sell 3 items will be entered into a drawing for a $25 gift card (one per grade level)
Students that sell 15 items will be able to go in the limo ride to the park for a pizza lunch (siblings may go if they each sell 20 items)
Students that sell 20 items will be able to go to a sundae party with Mrs Kennedy
Students that sell 30 or more items will be able to go in the money machine
The top selling student will be able to be principal for a portion of a day.