Thank you to our membership for voting in the following volunteers as your Executive Committee for the 2018-2019 school year:
President-Shannon Jackson
VP-Suzanne Morgan
Treasurer-Sarah Filipek
Secretary-Krista Pincince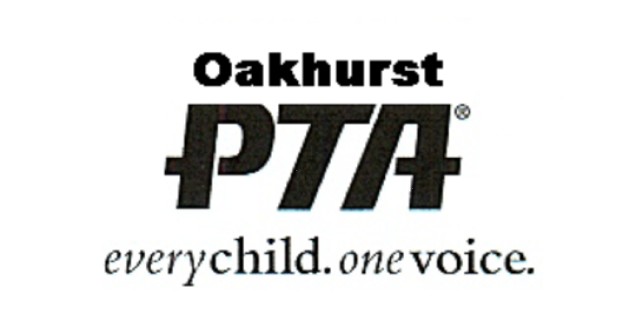 The Month at a Glance-May2018
May 17th-Volunteer Appreciation BreakfastMay 18th-5th Grade Celebration-Kickball at school AM/Splash Harbor 6-8 PM
May 21st-5th Grade Celebration-Treasure Island Fun Center 10-1
May 22nd-5th Grade Breakfast 9:00 AM
May 24th--LAST DAY OF SCHOOL!! EARLY DISMISSAL @ 12:35!!
ENJOY YOUR SUMMER, SEE YOU ON MONDAY AUGUST 13TH
Looking Ahead:
Meet Your Teacher:
Pre-K--Thursday 8/9--5:30--6:15 PM
Kindergarten--Thursday 8/9--6:30--7:15 PM
1st-5th grade--Friday 8/10--1:00-2:00 PM
First Day For Students--Monday August 13th
New School Hours: 8:45--2:45
Gates Open at 8:15--Students should not be dropped off before 8:15.
To submit an article or to contact us:
Oakhurst Elementary PTA
10535 137th Street North, Largo, Florida 33774
www.oakhurstpta.com