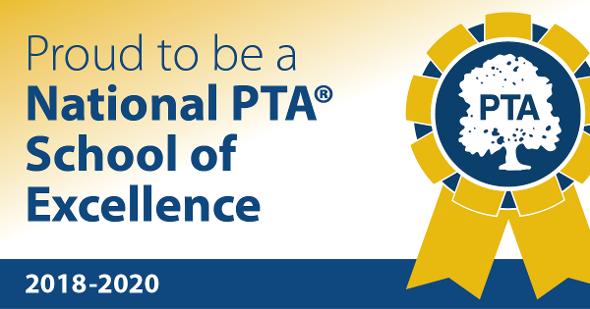 Congratulations Oakhurst PTA on earning the distinction of a National PTA School of Excellence!!
2018-2020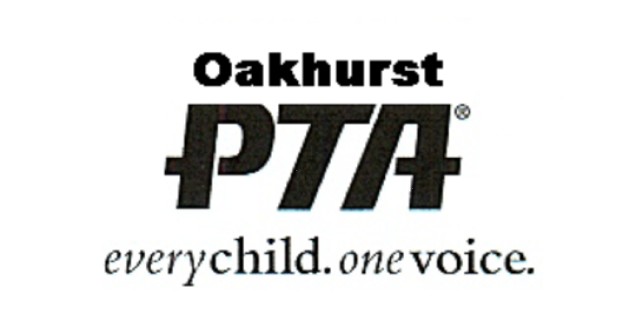 PTA Celebrates 122 years of child advocacy!
PTA's Legacy
Alice McLellan Birney and Phoebe Apperson Hearst founded the organization when women did not have the right to vote and social activism was not popular. However, they believed mothers would support their mission to eliminate threats that endangered children, and in early 1897, they started a nationwide campaign.
On Feb., 17, 1897, more than 2,000 people—mostly
mothers, but also fathers, teachers, laborers and legislators—attended the first convocation of the National Congress of Mothers in Washington, D.C. Twenty years later, 37 chartered state congresses existed.
In 1970, the National Congress of Parents and Teachers (National PTA) and the National Congress of Colored Parents and Teachers (NCCPT)—founded by
Selena Sloan Butler in Atlanta, Ga.—merged to serve all children.
As the largest volunteer child advocacy organization in the nation, National PTA is the conscience of the country for children and youth issues. Through advocacy, as well as family and community education, National PTA has established programs and called for legislation that improves our children's lives, such as:
Creation of Kindergarten classes

Child labor laws

Public health service

Hot and healthy lunch programs

Juvenile justice system

Mandatory immunization

Arts in Education

School Safety

Child Trafficking

Learning Disorders

Juvenile Justice

Conversion Therapy

Texting and Driving
Our founders represented women of imagination and courage. They had a simple idea—to improve the lives and future of all children. They understood the power of individual action, worked beyond the accepted barriers of their day, and took action to change the world for all children.
We continue the proud tradition of advocating for children and children's issues that was started 122 years ago!
My Why
Those that volunteer at Oakhurst, on the baseball or soccer field, at dance, or wherever you may help out, probably do it because you want to be involved where your child is involved. That is exactly what I did 22 years ago when my son started in Kindergarten. So why do I continue to be involved? Over the course of 22 years, I have realized that,while my child has someone who is there for him, many children do not. For me, advocating for ALL CHILDREN is a way to give back all the many blessings that I have been given. I would be happy to share My Why further with you, just stop by the front desk at Oakhurst and ask me!
Debbie SS
Oakhurst PTA Legislative Chair
Did you know Pinellas County Schools now have an app for your phone that lets you see students' schedule, grades, and attendance, and contains links to other important apps and web sites? Go to Google Play or the App Store and download the Pinellas County Schools App today, and login with your PCS credentials to get started. Don't know your FOCUS username and password? That's okay, stop by the school so they can set you up.
What's Happening At Oakhurst
SCHOOL HOURS:8:45--2:55
October:
October 1st-4th--Book Fair Open
October 1st-4th--Grandparent Lunch Week (See side tab for schedule)
October 1st-Book Fair Family Night--3:00-6:30 PM
October 2nd--Walk To School Day--7:45 @ Oakhurst Publix
October 2nd--K-Kids--3:00-4:00
October 7th--All Hands 10:00-12:00
October 8th--SAC--5:00 PM--Media Center
October 8th--5th Grade Celebration Meeting--7:00 PM--cafeteria
October 9th--SPIKE Calendars Due
October 14th--No School for students
October 16th--Picture Retake Day
October 17th--Mathnasium Night--6:00-7:30PM--Cafeteria
October 18th--All Pro Dads--7:30 AM--Cafeteria
October 21st--NEHS Meeting 3:15--4:15 PM
October 24th--Spirit Night--Rollerskating @ Astro Skate--6:00-8:00 PM
October 25th--Mustang Round Up--Cooperation
October 29th--Report Cards go home
Click on image above to download a copy of the calendar.
To submit an article or to contact us:
Oakhurst Elementary PTA
10535 137th Street North, Largo, Florida 33774
www.oakhurstpta.com